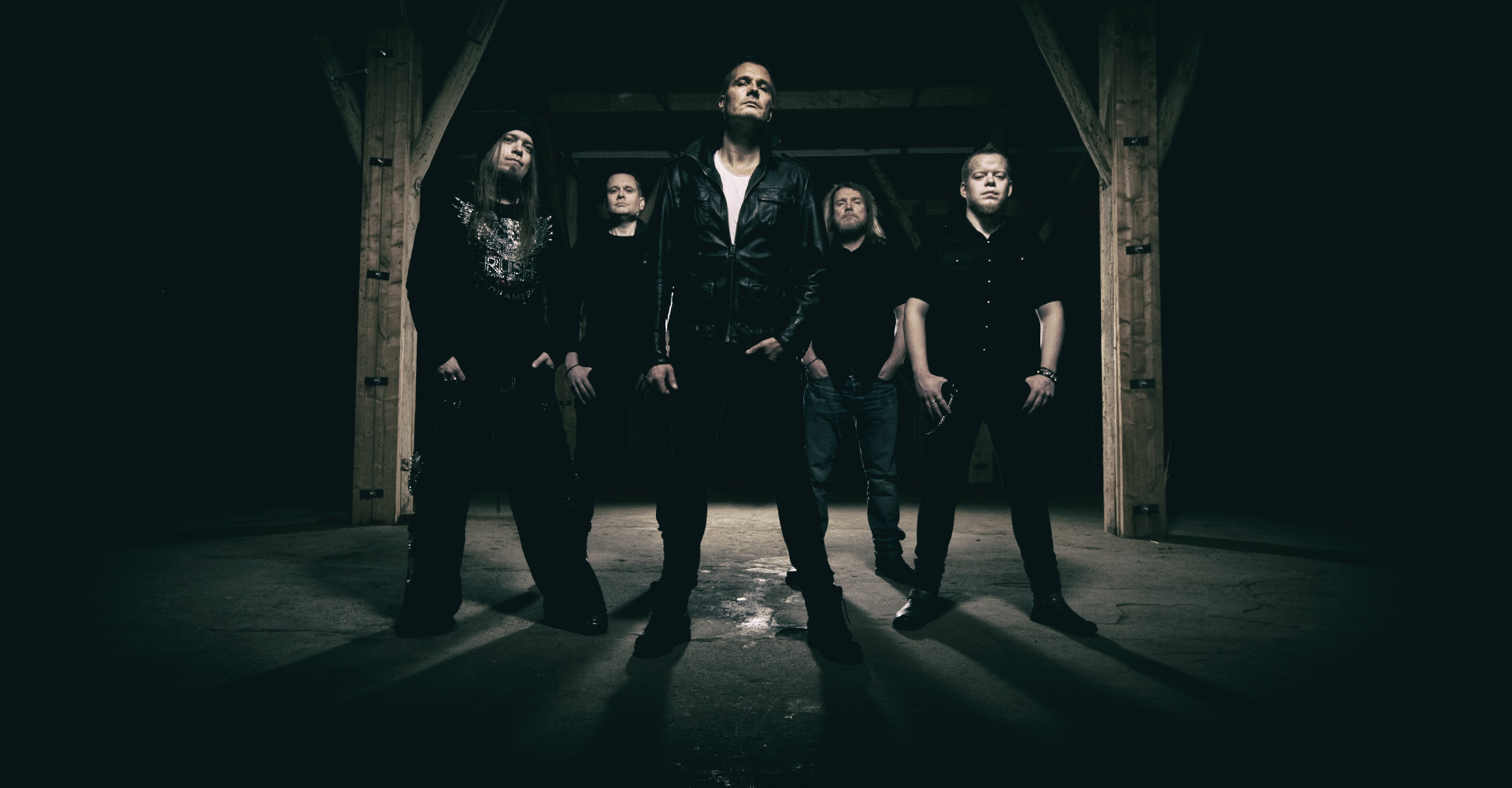 News
18.06.2023
Ode In Black Online Shop is now live!
We are thrilled to announce that Ode In Black band's official online shop is now open for business by Uno Mas Collection! Get ready to rock your wardrobe with our brand new collection of premium t-shirts that perfectly capture the essence of our music and style.
Visit Ode In Black Online Shop:
www.unomas.fi/odeinblack
Rock on!
29.04.2023

"Until We Fall" released and part of Metal Workout playlist on Spotify
Ode In Black new single and music video "Until We Fall" was released last week!
"Until We Fall" is also now part of "Metal Workout | No Pain No Gain" public playlist on Spotify!
11.04.2023
Ode In Black signed by Rockshots Records
Rockshots Records signs Ode In Black for the new album "Into The Dark"!
During the Covid years, the band has evolved heavier and darker than before. A first taste of Ode In Black's new sound will be the single "Until We Fall" to be released on April 21st, 2023 with a music video. The energetic "Until We Fall" will give a taste of what's to come on their follow-up album "Into The Dark".
The full press release can be found here
04.04.2023
A new release
We have some great news to share! Ode In Black will release a new single and video during the next month!
More information will follow during the coming weeks!
01.08.2022
KuopioRock 2022
Thank you KuopioRock 2022, it was amazing!
Pictures available from KuopioRock 2022 here.
16.03.2022
Gigs confirmed for 2022
At this point the following gigs have been confirmed for summer 2022:
30.7.2022 @ Kuopiorock, Kuopio
3.9.2022 @ Hotelli Kainuu, Kuhmo
See you there!
22.12.2021
Year 2021 coming to its end
During this year we have been recording and training new songs to be released in the future. Also some gigs were rescheduled for the next year due to the covid restrictions.
We are eagerly waiting to get back on the stage again! Merry xmas and happy new year 2022!
21.02.2021
New material to be released
We are currently recording material for our upcoming full-length album. Stay tuned!
In the meanwhile you can follow us in Instagram, Facebook or Spotify
05.02.2019
Tour diary, part IX
Did Ode In Black cause a widespread power outage in Kainuu? Did Taisto, Teemu & Tatu crawl inside a dead deer to prevent them from freezing to death? Yes, the tour diary is back again with some juicy details from last weekend…
09.10.2018
Tour diary, part VIII
Is it possible to break the curse Of Kuopio? Did we recruit a reindeer as our new keyboard player? Is it possible to fix a loose tire with only duct tape? Though nobody asked for it, the tour diary is back!